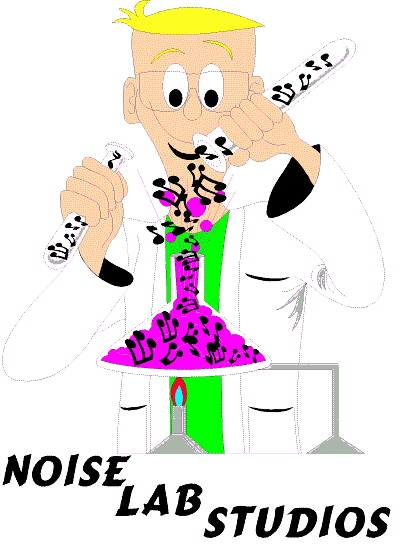 NOISELAB STUDIOS
The "Art" of Home Recording Studios and
Home of Original Artists for
Original People...Man!
Here you will find news and info., about our artists and also basic info, tips, resources and samples of Noiselab Studios. Useful for those who have become part of the explosion of home based recording studios.
---
OUR ARTISTS
Some of our Artists
---
HOME RECORDING STUDIO SAMPLES
Some of our early and later experiments
---
TIPS AND TECHNIQUES FOR HOME RECORDING
How to mix, record, edit digital and analog
---
HOW TO USE AND ENCODE REALAUDIO AND MPEG3'S
Basic intructions
---
RESOURCES FOR HOME RECORDING STUDIOS
Where to find other information, equipment, or services
---
INFORMATION ABOUT NOISELAB STUDIOS
About Noiselab Studios
---
---
---